My favourite singer ^‿^
Friday, September 28, 2012 • 12:54 PM •
0 comments
gmbr kt dlm tu ad gmbr aq, cody, siva, liam and zayn..
nk tau spe dia org in my life ?
hah, aq ny minat kt dia org sume esspecially cody simpson~
ahaks..mreka sume nye penyanyi..penyanyi dr ngra barat..
So, today..aq rase nk kongsi nge korang sume prnyanyi kegemaran aq..
yg prtma skali aq nk kenalkn korang dgn cody dulu..
ny dy cody..nama sebenar dy
Cody Robert Simpson..dy cuma dikenali sbg Cody Simpson..
dilahirkan pd 11 Jan 1997..jd tahun ny umur dy 15 tahun..aq cuma tua setahun je ngn dy ny..
aq minat kt dy sbb aq suke dgr lagu terutama lagu all day..
yang ny nme nye liam..knl tak ? Liam Payne ? dari kump. one direction...
aq minat dy sbb rupa dy hensem cket..ahaks~
klakar kn bunyi dy, tp gitu la hakikat nye..
yang ny plak zayn..nmae nye Zayn Malik..beragama Islam, btul tak ?tp kat tgn dy mcm ad tatu je..
nmpak tak ?hmm, si Zayn ny mesti ramai yg minat dy kn ? korang tak minat k kat dy ny ?
npe ek ramai yg minat dy ? sbb dy tu kacukan british-pakistan k ? atau sbb rupa dy ?
tp bg aq, sbb rupa dy..aq minat dy pun sbb rupa dy..tp tak laa over sgt..
yang terakhir, siva...dikenali sbg Siva Kaneswaran..
korang knl tak ?dy ny dr kump. the wanted..aq knl kump. the wanted mlalui tv..
kebetulan aq bukak channel 705, astro hitz..dgr laa lagu dy..
tak tau plak lagu glag you come tu kump. the wanted..aq cuma dgr je..
tp yg pasti, aq minat mamat ny sbb rupa dy jgk..ahaks..dy tu hensem k ?
bleh la tahan, bg aq.. :D
Dalam ramai penyanyi ny, aq minat Cody Simpson more than them.. heee ~
SOME WORDS!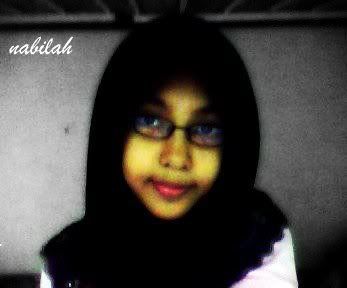 Welcome to my paradise. What do you want in here? Okeh, steal anyhting what you can steal. bold italic underline strike






Rewind






Credits






Template By: Nurul Afiqah
Big helped: Aulia Septiya
Edited: Nabilah Bella